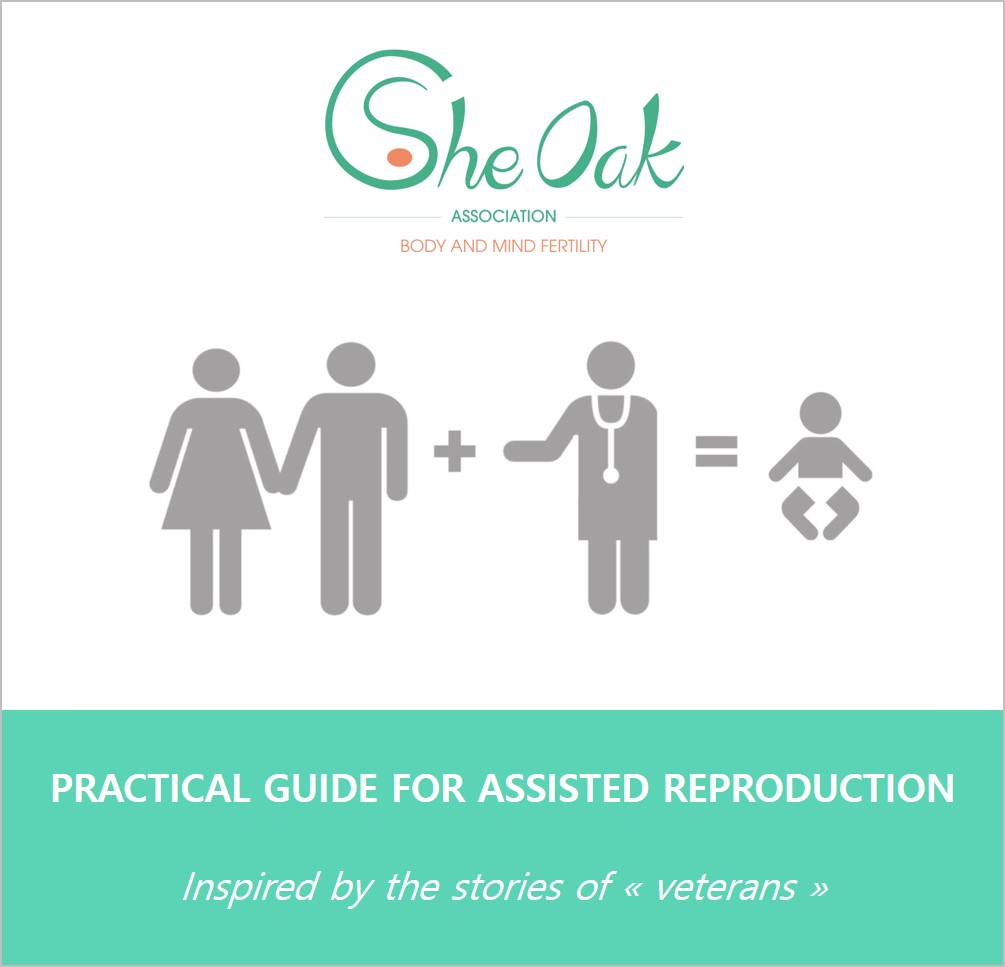 PRACTICAL GUIDE FOR ASSISTED REPRODUCTION, STEP BY STEP
In a process of assisted reproduction, each step comes with its dose of strong emotions: bad news one day, good news the following day; joy and hope at times, followed by disappointment and despair. During each step, we need to fight to keep going forward, to keep believing in our dream.

During this fight, there is nothing more valuable than the advice of mothers who have overcome this same process, the experience of these tireless fighters who made their dream come true.
STEP 5:
THE EMBRYO TRANSFER
In case of IVF, the embryo transfer will be done after 3 or 5 days. Therefore, after the egg collection come 3 to 5 days of waiting, during which things are no longer happening in your body but in the laboratory.
Doctors may choose to "freeze" the embryos and wait another cycle to do the transfer – in which case, the waiting period is even longer.
These days usually come with an intense emotional charge and the ups and downs are, again, very present:
First, because you are coming to the end of the process: you've gone through weeks of hormones and of many emotions (after months or years of doubts and disappointments), and you may feel at the same time exhaustion, excitement, impatience – and many more mixed emotions.
Secondly, because in this waiting phase everything seems out of your control as it is all in the hands of the biologists: it can be frustrating and stressful.
Thirdly, because every day comes with new information:
– right after the egg collection, you'll know how many oocytes were obtained;
– the next day, the number of fertilized embryos: it is very common that all the oocytes are not properly fertilized, and you should be prepared for a certain "loss rate";
– in the following days, the clinic may call you to tell you how the embryos are developing: again, there may be "losses" and all the embryos may no develop correctly. In some cases, doctors will recommend the preimplantation diagnosis of the embryos, in order to avoid transferring embryos with genetic malformations and to select the embryos most likely to lead you to pregnancy;
– finally, on the day of the transfer you'll finally know the definitive number and quality of the embryos: the "quality" depends on their development pattern and their morphology. This "quality" only refers to the capacity of the embryo to lead to a pregnancy (absolutely not to the quality or health of the future child).
Finally, the embryo transfer itself is a very emotional moment, in which excitement is mixed with many doubts and fears.
In any case, things are getting more and more real, and you are definitely getting closer to your objective! Here are some tips and advice to live this phase as positively and serenely as possible.
OBJETIVES DURING THIS PHASE:
1/ DEAL WITH THE STRESS AND THE EMOTIONAL UPS AND DOWNS OF THIS WAITING PHASE.
2/ REST, AND PREPARE FOR THE TRANSFER.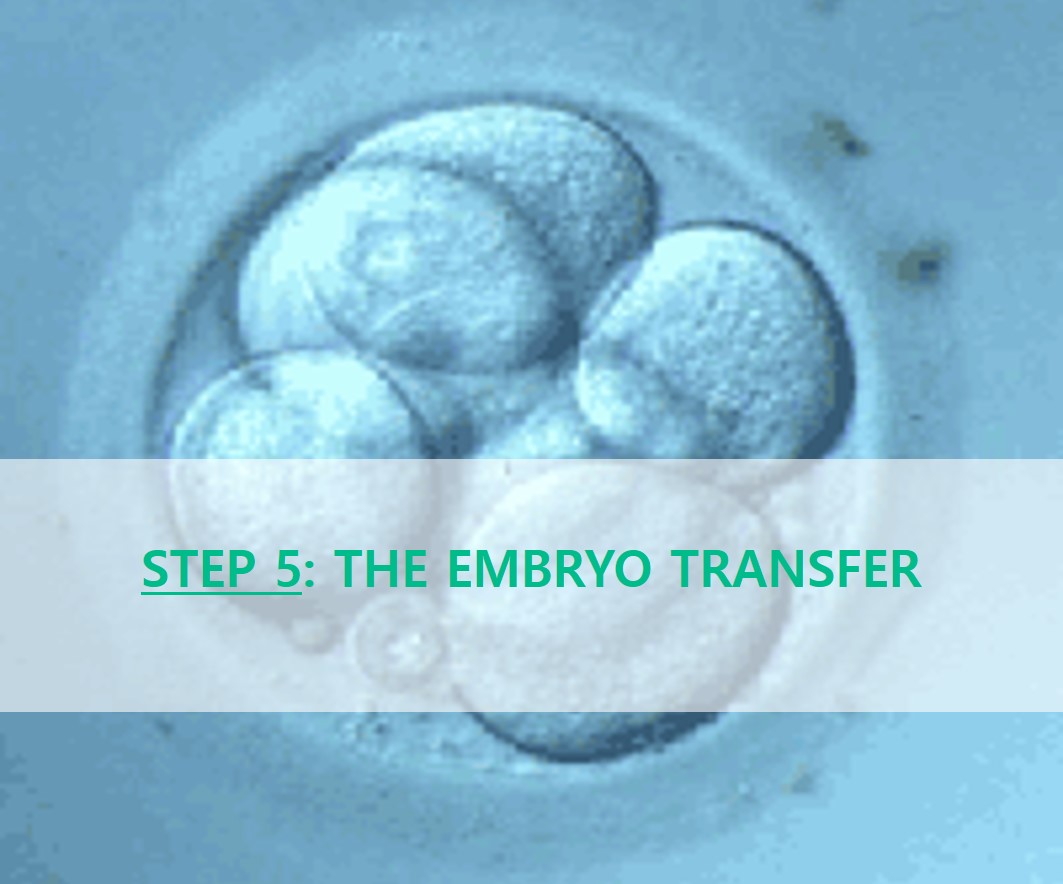 DON'T GET OBSESSED WITH NUMBERS
This is true in both ways: you may be disappointed by the number of oocytes collected and told the following day that the "fertilization rate" was excellent – or the other way round.
You should also prepare to the probability that the number of embryos will go down: all embryos do not develop alike and it's possible to "lose" some embryos.
It's normal for these "intermediate" information to affect you, because it's the only information you can cling to. But you should protect yourself and try to put it into perspective: no information is final until transfer day, which is when you really know how things are going. We know it's easier said than done, but knowing all this helps a little, right?
What's more, remember that the most important thing is not the quantity but the quality. Obviously, it's reassuring to have several embryos, but a good-quality embryo is more likely to generate a "healthy" pregnancy than 2 embryos of medium or bad quality. In fact, most clinics today transfer only one embryo, as they have more and more mechanisms to select THE embryo that's going to get you pregnant. If you think about it, you just need one!
"For my 3rd IVF cycle, I was very nervous because I didn't have as many eggs as in the previous attempts. The egg collection confirmed this result with only 5 mature eggs. The days between the egg collection and the transfer were very hard, as this number was getting lower every day and was reduced in the end to 2 embryos.  I was convinced it wouldn't work. But the day of the transfer, the doctor was very positive as both embryos were of excellent quality – far better actually than in the 2 previous cycles. Two weeks later the pregnancy test was positive."
DO DAILY RELAXATION EXERCISES
We have already mentioned it: knowing how to relax can be a key element to live the process in a more serene and positive way. It's totally normal to be nervous or stressed out, we all are – but with some basic exercises you can learn to relax and better deal with the stress.
Discover our relaxation exercises here.
During these waiting days, practice with relaxation exercises every day. On the day of the transfer, take time to do a deep relaxation exercise before leaving home. Repeat it, or change for a faster breathing exercise, right before the transfer.
In case of intense stress, some clinics may give a tranquilizer at the time of the transfer.
DON'T WORRY: THE EMBRYO CAN'T FALL!
Many women are afraid to go to the bathroom right after the transfer: don't worry, it's totally impossible for the embryo to fall!
As Dr Dosouto* explained in our post "False myths about assisted reproduction": " "It's a physiological issue: the embryo simply cannot fall out of the uterus. The uterus is a virtual cavity which walls are united, like hooked to one another – as if it were an empty balloon. The embryo is placed in the upper part of the uterus, in a place from which it is impossible to fall."
AFTER TRANSFER MAKE NORMAL LIFE
The transfer is a very simple and quick procedure, which does not require anaesthesia. They'll let you rest at the clinic for about 30 minutes, then you'll be able to go home (or to your hotel if you live abroad) and have a normal life – without excess, though.
There is no need to rest: Dr Dosouto even points out that "The upright position, standing, is physiologically better because the uterus is in a bending position, less aligned with the cervix. It is much better to be in movement but relaxed, than at rest and lying down but nervous and stressed out"
All this, obviously, as long as you don't do extreme activities or sports!
ORGANIZE ACUPUNCTURE SESSIONS ON THE VERY DAY OF THE TRANSFER
Many studies demonstrate the effectiveness of acupuncture, in complement to assisted reproduction treatments. You can (and we recommend it) start regular acupuncture sessions a couple of months before starting the treatments. Even if it's not the case, we recommend at least 2 sessions on the transfer day: a session 1 hour earlier, and another session 1 or 2 hours later. The increase in blood flow prepares the uterus and helps the implantation of embryos. Acupuncture is also to have a relaxing effect and to help reduce stress.
ASK YOUR DOCTOR ALL YOUR QUESTIONS
Along with the nurses, your doctor is the best person to answer your doubts – and it's his job to do it!
Do not be afraid to insist: if there is something you have not understood or that it is not clear, ask, 10 times even if it is necessary! Do not hesitate a minute: you will be much more calm, serene and positive.
Good luck! You're getting closer to your goal every day!
Don't hesitate to contact us, we'll be happy to help in any way we can
* gynaecologist specialized in assisted reproduction in Dexeus Mujer
Share: